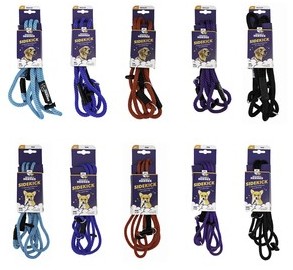 The Sidekick is the most effective tool to calm excitement, fear, anxiety, leash reactivity and aggression.
Awarded 2nd Place in the New Product Showcase at the 2022 Global Pet Expo!
Choose between the Regular size (3/8″ in diameter), that will fit most dogs over 10 lbs., and the Mini (1/4″ in diameter), for dogs of all sizes, but preferred for dogs under 25lbs as adults. Both thicknesses are 6 feet long and include the safety attachment.
To receive detailed instructions on how to use The Sidekick click HERE.
More information HERE.