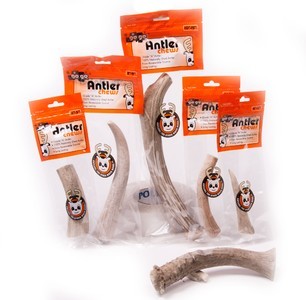 The wait is over...now in stock.
...NEW...
GoGo Premium Deer & Elk Antlers are sourced from the USA and Canada.
We only use Grade A antlers.
Our Antlers are all sorted and weight assuring that you will receive a consistant antler everytime.
Attractive eye catching packaging.
A discount of 4% will be applied to all case purchases of the same item. The discount will be automatically displayed in your shopping cart.

RECOMMENDED ANTLER LENGTH
4-5" Antler: under 25 lbs.
6-7" Antler: 25-45 lbs.
8-9" Antler: 45-60 lbs.
10-12" Antler: 60+ lbs.